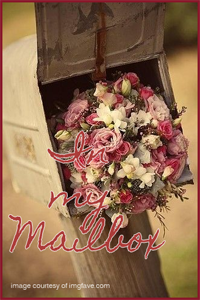 In my Mailbox is a weekly meme hosted by the Story Siren. This is my first week joining in, this post will be featuring books I have bought/been gifted/traded at the start of the week.
I won't be able to review all the books I've received but would nevertheless love to feature them and maybe share some of my thoughts on them here.
I'm excited to get started!
So here are my new books:
* Bewitching by Alex Flinn in paperback (to be released on 14 February) - I can't believe I found this on my local bookstore's shelf when it isn't supposed to be out yet! A retelling of some of my favorite fairy tales: Hansel & Gretel, Cinderella, The Princess and the Pea, and The Little Mermaid.

* The One I Want by Jennifer Echols in paperback - Gemma's hair should be poufy with purple highlights and she should be wearing a tiara on the cover!

* Clarity by Kim Harrington in paperback - Supernatural. Murder. Mystery. Swoon.
* ARC The Traitor in the Tunnel (The Agency #3) by Y.S. Lee in e-book - I can't wait to sink my teeth in The Agency's Victorian setting!




* ARC I've got your number by Sophie Kinsella in e-book - started reading this but Poppy's voice can be a bit badgering, I groan when I see it, not a good sign.




* Article 5 by Kristen Simmons in e-book - hmm seeing a lot of negative reviews about this lately (puts it at the bottom of tbr pile)
I'd love to know: what's in your mailbox this week?