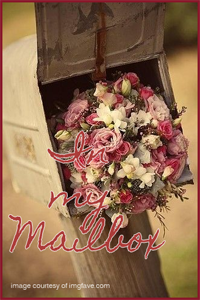 In my mailbox is a weekly meme hosted by the Story Siren. I'll be featuring books I have bought/been gifted/traded every Tuesday in this post because I won't be able to review all my haul but would still love to feature them!
Hi all! Oh wow February is almost over and there were a lot of amazing book releases this month I don't know if I can let go yet *laugh*. So how is everyone?
I just joined Net Galley and I got these drool worthy books for review! The Peculiars by Maureen Doyle McQuerry and Welcome Caller, This is Chloe by Shelley Coriell courtesy of ABRAMS Books:
The Moonstone series by Marilee Brothers courtesy of Bell Bridge Books:
and Grave Mercy (His Fair Assassin #1) by R.L. LaFevers, this one is part of a two day galley download promotion by Houghton Mifflin Harcourt:
I'd love to know, what's in your mailbox this week?