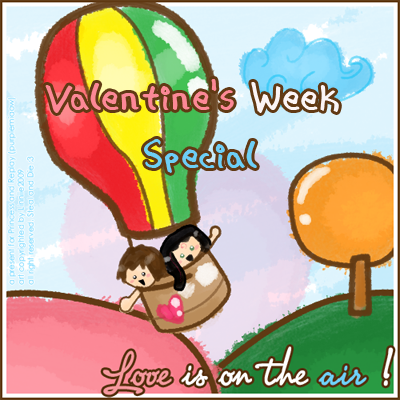 Title: The Statistical Probability of Love at First Sight
Author: Jennifer E. Smith
Publisher: Poppy
Date Published: 02 January 2012
Genre: Young Adult/Romance
Hardcover: 256 pages
Rating: 4/5 stars
Sooo how was your Valentine's day? I spent Monday reading The Stat on the treadmill and thank goodness I didn't get into any accident in the cute-romantic parts! Here's a little teaser:
"Above her a bird cries out, and Hadley watches as it makes lazy circles in the crowded sky...When she lowers her eyes again, he's there across the garden, almost as if she's dreamed him into being. He looks older in his suit, pale and solemn as he digs at the dirt with the toe of his shoe, his shoulders hunched and his head bent. Watching him, Hadley feels a surge of affection so strong that she nearly calls out. But before she can do anything, he turns around...But just as she turns to walk away she hears him behind her, the word like the opening of some door like an ending and a beginning, like a wish. "Wait," he says, and so she does."
Hadley is flying to London to go to her father's wedding with a woman she had never met, all because she tried very hard not to. She didn't want to go, she hasn't forgiven her father for leaving her and her mother, but her mother forced her to. Since that morning she has had the worst of luck and she got to the boarding area four minutes late so she has to wait for another three hours to get on the next flight. Then she meets Oliver. Oliver with the British accent gallantly helping her with her luggage.
There are two story lines, first is Hadley's broken relationship with her father, she shares her childhood memories of him and now how she no longer sees herself as part of his new life with Charlotte (the future step mother). Second is how Hadley and Oliver had fallen in love with each other within twenty four hours of meeting each other in the airport. The first story line was trite and for the most part, it took over the book until Hadley found Oliver in Paddington. Upset at how their conversation in the church garden turned out, she returns to the hotel with the wedding party and there cried her heart out and told her boy-problem to her dad. This resolves the conflict between her and her dad and the focus then shifts back to the love story between her and Oliver.
The title is just too cute and it's what initially caught my attention. The story you could get from the book description was also delicious, two strangers, passengers in the same plane by serendipity falling in love before the day is over. But Hadley and Oliver's love story was more like the side story in the book, not the main dish. Still! I enjoyed reading The Stat very much, it's beautifully written and the pacing is just perfect! The notion of how Hadley and Oliver fell in love is fanciful but the execution was believable it was endearing.

This book is part of the following challenge(s):