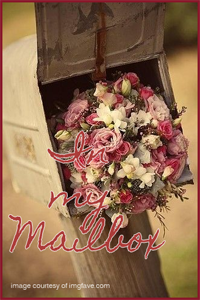 In my mailbox is a weekly meme hosted by the Story Siren. I'll be featuring books I have bought/been gifted/traded every Tuesday in this post because I won't be able to review all my haul but would still love to feature them!
Hi everyone! I missed a few IMMs because I've been busy this month with job hunting, and to catch up, I'm posting a day early.
The cover mosaic is from newest to oldest. I got Arcadia Awakens by German author Kai Meyer at the start of the month, but I am only reading it now (I knooow!), and so far, I'm enjoying it, the supernatural element of the story catching me by surprise, in a really good way.
This coming week, I will be posting my review of Arcadia Awakens and I also have an interview with a lovely author, who she is, will be a little secret for now!
I hope everyone will have a fantastic reading week ahead, I'd love to know, post your IMM links in your comment, what's in your mailbox this week?
p.s
Check out this really cool Arcadia Awakens book trailer: