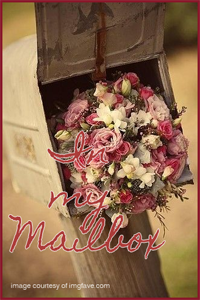 Hi all! I'm moving my In my Mailbox posts from Tuesdays to Sundays when I'll have more time to write. How has everyone's week been? I just got home from the movies, watched Wrath of the Titans and thought Perseus was a different actor! Sam Worthington get rid of that..that curly mop of hair! Doesn't he look way hotter in Clash without all that hair?? I had a not so good week this week though, ugh. So I did a bit of retail therapy, bought two flirty sandals from Grendha, here's a picture of one of them that I took for my poupee girl virtual closet (Japanese online fashion and dress up game/community):


Really cute right? Just think of this week's IMM as a sort of In my Mailbox Shopping Bag Edition! And of course here's my book haul this week:
What do you have in your Mailbox/shopping bag this week?